PR/Media Inquiries
Brickshore Media
Contact: nicole@brickshoremedia.com
Band Bio
Known for their soaring vocals and virtuoso instrumentation, the award-winning Angela Soffe Band showcases morsels of real life wrapped in entertaining Americana. The band delivers lively original tunes inspired by mountain Americana and the calming Pacific Northwest. Catch them on tour summer 2020!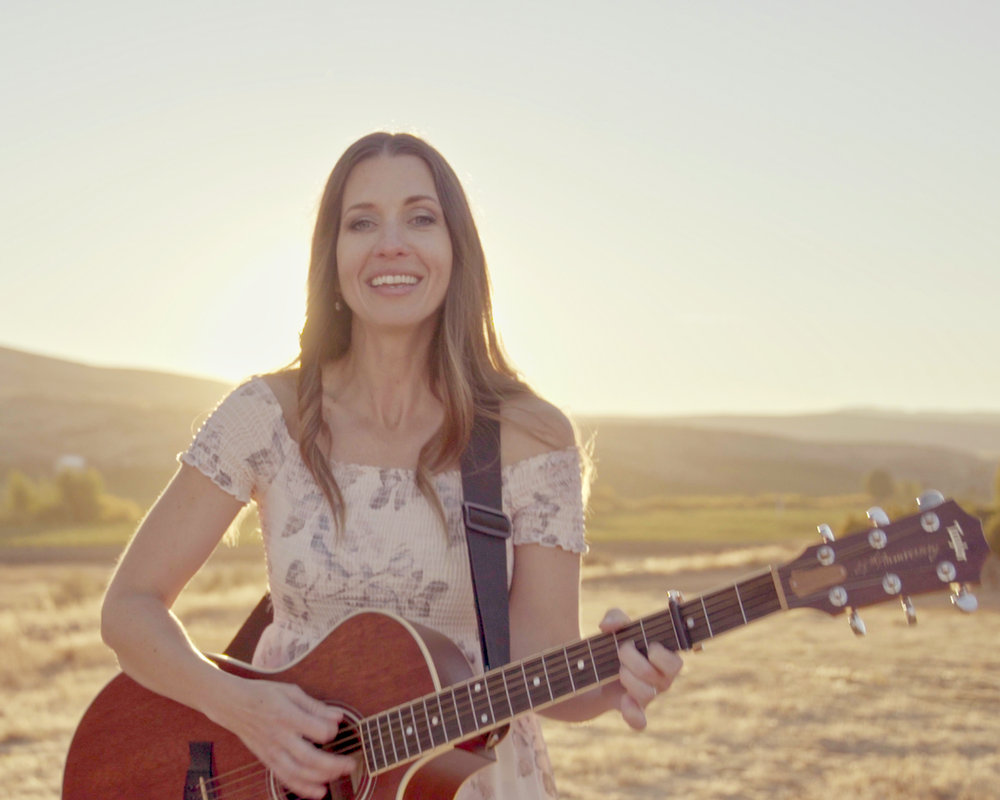 Biography
Angela Soffe is an award-winning singer-songwriter and performer in Yakima, Washington. Known for her soaring vocals and gentle folk melodies, she has amassed a devoted fan base in the Pacific Northwest.
Her recent album, "Second Wind" was an independent move out of the quiet of personal darkness. The album won the nomination for Americana Album of the Year by the Independent Music Awards. Her new single, "Rocks" hit the ground running in 2018, winning the Great American Songwriting Contest 2019 and garnering the attention of music gatekeepers who noted that her poignant lyrics created a social stir.
Skope Magazine calls her music, "timeless, with a message that truly resonates.""We hear an artist that is breaking new ground in her own way" says Independent Artist Buzz. She and her 4-piece band, (Angela Soffe Band) perform Americana nuggets in every venue, bringing a breath of freshness to their fans.  The band has garnered accolades and awards for performances brimming with understated roots music virtuosity, and boundless creativity.  
Her songs follow a darkness into light journey and have been compared to the sounds of Allison Krauss and Natalie Merchant. The perfect blend of piano, folk guitar, chiming electric guitar, upright bass, harmonica and sweet mandolin. "Angela Soffe is likely one of the bravest souls we have encountered on this journey of Women In Music," says The Lola Sessions. 
Her most recent single release, "Waiting for You" with electro-pop producer, Milocraft dropped in November 2019. With it, she maintains her strong voice and messaging. Her "Be Moved Project" aims at crafting music that cuts to the soul of music-making: that every voice matters. Learn more about this project here: http://www.patreon.com/angelasoffemilocraft.com
THE BAND
The band performs soulful originals on guitar, bass, mandolin, piano, harmonica, percussion, and vocals. Angela Soffe (piano, guitar, vocals) lead singer and songwriter, David Owens (mandolin, guitar, vocals), Martin Pittis (bass, vocals), and Garrett Babcock (cajon, harmonica, saxophone). 
THE NEW ALBUM
Angela is recording her next solo record in Fall 2020. To fund her album, she's running a West coast house concert tour. To host a free concert in your home or space, please submit here.
To make a donation to the upcoming album, please donate here.
The Angela Soffe Band is on tour Summer 2020.
Press Photos